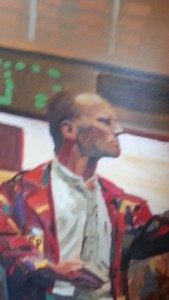 https://nasdog.com/membership-account/membership-levels/
---
A few old ruminations of this past year at much more favorable price levels as had been suggested.
Disclaimer
here is if you trade it blind, without advisory services provided on the dog you are on your own. This happened with a Pro that refused to join the site and put on a 1 lot of this spread, immediately resulting in this high profile player dropping $5,000. Thye funny and deserving part of this was this was off my olive buy area and he paid top tick before a little fart downward of which he promptly sold out at the rock ass low tick. The market did retest but illustrates why you trade my levels at that moment, or you have much more risk. The trade is at the high of the year and this guy would have made $33,000 instead of rushing to sell because he had it on at the 1st bulge of what became my favorite trade for 2016 at the time earlier this 2016.. Now November winding down and we are finding out what I have said about what might lurk under the surface. Naked short big players that need to own this product for a host of reasons I go into in my special OILSHARE REPORT. This has followed my suggestions at higher prices and offers even more excited price movements in front of us. I give it the PENCE, "BUCKLE UP." 36.40 IS THE WEEKEND SETTLEMENT PRICE AS YOU LOOK THROUGH Old research advise. Its pretty good and has been a theme the last 2 years. I has done the NASDOG OLIVE CHA-CHA several times. Boy that's big money, ie. 5 beanoil by 3 meal 28.00 to 38.00 is $30,000 profit if you bought beanoil and sold meal. It's massive and a pro momentum market coverage. Get yours now.
It's time to get serious, no smirking this is real money. Markets are now moving the 10 to 20% moves in weeks and I want to help put you in trades so I can make you money. Big money like 2 weeks ago crude 100% return on margin money in less than a week.

BANG EM AND BANG EM BIG.
While listening here are some old OS or oilshare from search in title bar after .com if not there.
Lets see if this helps; https://nasdog.com/?s=os
It is a search of OS which is oilshare.
or this;
https://nasdog.com/2016/06/29/os-oilshare/
This was worth $27,000 to $500,000 if you agreed with me and wanted to deploy your capital buy, long at 27.40 into this investment. Yes its a speculative investment just like your bond portfolio (down 16% <90days) which if you heeded that early, you had the capital to spec in items like these once in a decade or longer bottoming patterns I shared in VIP.
BUY AT 28.00 OILSHARE OS AND SELL TODAY WAS $27,000 CONSERVATIVELY PER ONE STINKING CONTRACT OF THIS. I revealed someone in Summer was making a big bet. Others woke up this week that paid longs in spades. Royal Flush. Any interest in this or markets from bonds to crude, from Apple, Goldman now to Alibaba or GoPro both up 100% stock price moves. I chart the patterns and what it says to me in VIP or custom reports for higher end clients, commercial user exposure (was it ever) to little old you that wants to trade themselves but need great levels and will pull the trigger in nonchalant fashion when posted ahead of time.
YOU DON'T HAVE TO BE A PRO but you have to want to be a PRO TRADER, or at least a swing trader willing to hang on to winners turning into monster winners.
The charts, what to do, levels to watch today are be special request. IF YOU TRADE OILSHARE and do not get this astute advise over the last 2 years, then good riddens because your about to get your face ripped off. EXTREME PRICE SHOCKS IN EFFECT IMMEDIATELY. ACROSS THE BOARD INTO 2017.
But hey, it is not your money, it your clients. I am confident enough that I want a cut of the profits I help you make.
OR PAY FOR THE ADVISE. LET'S DO IT NOW. Buy the brown dotted line in chart below. NASDOG custom trendline held 5 times as major pivotal.
[bestwebsoft_contact_form]
hh
Below is a few VIP charts, look for where we bounce off of or hit and then fall from. Lines are the best on the street because algo's use these.
notice if no lines how price falls down to next precise level. I under sell this as respecting the lines. Know how to construct or better yet use these lines and look out when they take then out to downside. I post the next level if that's where you may want to buy is way to think this. YOU MUST BE READY. MARKETS WAIT FOR NO ONE.
Keeping up with how it sounded last year Dec 2015, before crude oil bottomed in Jan and Feb here is another hit warning that 2016 would usher in gangbuster-ish markets which was right on.
The only question now is why not get in VIP?
Best Wishes, https://nasdog.com/membership-account/membership-levels/
Alan Palmer