This can be the quality of your own charts, conditions and patterns that you make educated speculations with risk capital
Last but this year again;
2015-Bonds 2.25% @ 166 futures, . . . months later 3.12%, (38% increase in 30 year interest rates). Many more since this page was made. June 2016 saw 2.09% on Europe buying US bonds, then back over 2.25% explosion up in interest rates.
2015- Crude buy at $43, then $60- a 40% explosion (not including if margined) that nobody had at the time, except the dog, NASDOG.
---
Crude crash Jan/Feb2016 @ $29.00 before Olive hit Apr., Crude Crash hits, search it.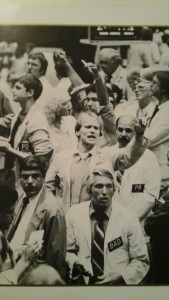 Banks predicted Sillyness in Crude Deafening crude$29 bearishness called worse than a spoof. At $29 they said it would Crash to $20. Nuts is what I explain with trader prowess.
https://youtu.be/UpoMCG5vkaU
4th of July 2015 Weekend wrap-up
________________________________________
Few (less noise) very precise SUPPORT RESIST levels are artwork,
————————————————

https://youtu.be/JO_f9SJIgX0
I am here to teach traders. I never used someone else s' levels in the pit. I couldn't trust them.
You have to stop trading & learn this, or you will trade in chaos. Olive lines captures chaos & panic.
https://youtu.be/zL6uwoOLWg4
—————–
This is titled Friday the 13th 2015 (Feb) update after the historic Bond market Blowup. 2016 brought another historic low in rates. Higher interest rates are in store.
I can give specifics and methods to employ. Illuminate your charts,
My trader 'rules' are not complicated to follow. I EXPLAIN IT Apprentice
Formulas, including most importantly, what you do not want to use, years of trial and error.
——————————–
Membership Account Join Here!
---
Skeptic?
---
Traders need to be skeptics;
if something is too high, you want to sell it, right?
If it is too low, you want to buy it, correct?
Everything in between, you shouldn't trade that market or you get chopped up?
---
That's my rule to successful trading, avoid the computer chop.
---
Learn what kind of instructions to put on your trading orders. When & why you use an MOC? It's not that hard but I can help you with 35 years experience, industry contacts and a passion to share how the banks pick pocket you in trading.
---
Patterns in virtually all markets including stocks ETF's, Bond Funds.
This is the type of skill set you get here on the Dog,
not from 'educators' that never traded their own money.
The days of pit trading have closed.
Charting and pit knowledge educating on the web and to the public. You.
Teach this trading-skill-set to serious people that want to chart, trade or invest.
If your trading, investing or speculating with your money,
have a desire to accept risk,
need a coach that's made and lost millions,
(value package= you preventing losing millions part)
I live by the charts and why you will too.
Trading methodology & my secrets.
email me at
arp@NASDOG.com
50% off lesser educator prices, & more usable trade secrets that work today from a 35 year Pro Trader.
Individual packages available for only what you need to know. Join Now, VIP mkt levels
Trading Pits are closed and until we get too busy, I am here to help you.
---
exceptional content on how lines have evolved and changed. —
Real life examples you have not seen that computer algo's trade off, once enlightened the art of very small defined risk. Markets must hit these lines.
Defined & focused
One-on-One consultation ?
You will look at markets differently going forward.
Don't get spooked here. I Mentor you to understand the concept.